Trailer Repair
Having your trailer in the shop is a hassle, but the service received there doesn't have to be. When you need to get back on the road, make sure your trailer is in the care of a company that is as trustworthy as they are capable of fulfilling your unique needs. Ken's is dedicated to providing customer service above all else; making your life easier and helping your business continue to grow.
From complete trailer rebuilds to minor repairs and parts, no one knows how to get the job done right better than Ken's Truck Repair. Our experts will not only locate the parts and explain the best fix; they will help you weigh the risks and rewards of any tough decision you have to make when it comes to your trailer.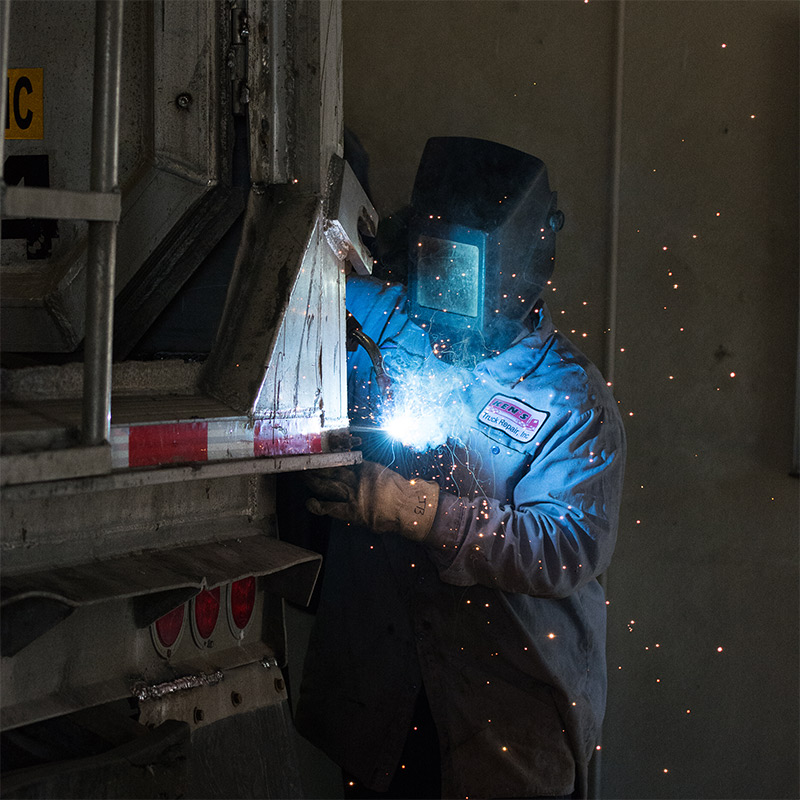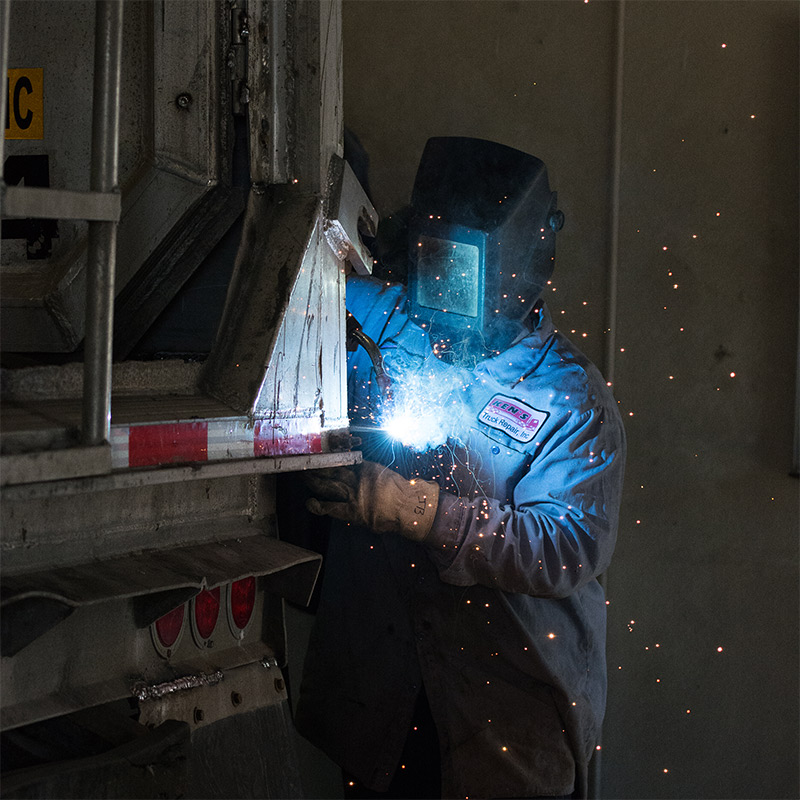 Capabilities
Few shops in the country offer the capabilities of Ken's Truck Repair, and there is no repair too large for Ken's. We have the knowledge and tools to work on all types of trailers; from small repairs to massive trailer reconditioning or rebuilding. 
Our shop includes:
20,000 Square-Foot Modern Facility on 6 Fenced-In and Protected Acres
6 Drive-Thru Bays

Wash Bay
Shop/Parts Staging Bay
Frame Bay

State of the Art Beeline Frame Machine (1 of Only 2 in Illinois)
Trailers We Repair 
Bottom and Belly Dump Trailers
End Dump Trailers
Flatbed Trailers
Hopper Bottom Trailers
Moving Floor Trailers
Open Top Tipper Trailers
Walking Floor Trailers/Live Floor Trailers
Repairs and Services Provided 
Axle Repair and Replacement  
Bedliner Sales and Installation 
Brake Repair and Replacement 
Complete Wreck Rebuilding 
Electrical and Air System Troubleshooting and Repair 
Floor Removal and Repair 
Frame Repair and Straightening 
Manual and Electric Tarp Installation
Sidewall Removal and Repair
Suspension Repairs
Top Rail Removal and Repair
Tractor Wet Kit System Installation
Wheel Repairs and Replacement
Walking Floor and Live Floor Repair and Installation
Welding and Fabrication
We're willing to work with you and guide you through nearly any question or repair. Please contact Ken's today with any questions regarding our services or the repairs you're in need of.